Published on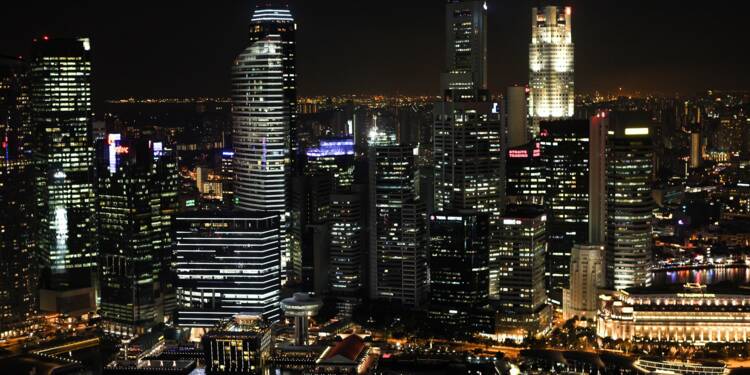 (AOF) – The decline in European equity markets continues. Caution is required due to the re-establishment of health restrictions in Europe, which pushes back the prospects for economic recovery. The stock market decline remains limited because Wall Street is expected to rise slightly. On the fixed income market, the 10-year yields are down slightly. In this context, cyclical stocks are under pressure. Around 12:10, the CAC 40 lost 0.21% to 5,935 points while the EuroStoxx50 lost 0.27% to 3,822 points.
In Europe, Adidas (-3.9% to 268.5 euros) and H&M (-3.15% to 200 Swedish crowns) sank on the stock market on Thursday, the German equipment manufacturer even ranking the Dax red lantern. Both, alongside the American Nike, have been victims since yesterday of a boycott campaign on Chinese social networks, a new episode in the tensions with the Middle Empire since Europe and the United States announced , last Monday, sanctions because of the fate of the Uyghurs in the Xinjiang region.
In France, the clash between the mutual insurer, Covéa and its CEO, Thierry Derez against his counterpart Denis Kessler at Scor has experienced a new episode. Yesterday, Covéa, which is the reinsurer's largest shareholder, filed a complaint with the National Financial Prosecutor's Office against Denis Kessler, for price manipulation and abuse of corporate assets. Scor quickly replied, deploring "a deceptive and unfounded maneuver". On the stock market, the Scor share lost 0.34% to 29.74 euros in the context of a declining financial sector.
According to the economic information site Capital.fr, TF1 (+ 1.04% to 7.79 euros) would seek to bring together investor partners to buy the 48.3% of the capital of M6 currently held by RTL Group, the subsidiary of German publisher Bertelsmann. The audiovisual group would also agree to switch three TNT channels (probably TF1 Films Séries, 6Ter and Paris Première, specifies the site) by paying, or even selling them to a third party, so as to comply with the anti-concentration regulations which prevent the same group to own more than 7 TNT channels (TF1 and M6 each have five).
The macroeconomic figures of the day
In March 2021, the business climate improved markedly in France. The indicator that synthesizes it, calculated from the responses of business leaders from the main commercial activity sectors, gains 7 points. At 97, it is at the highest level since the start of the health crisis, approaching its long-term average (100). However, the survey was carried out before the localized strengthening of health measures, said INSEE.
In the United States, the third estimate of GDP in the fourth quarter and weekly jobless claims are expected at 1:30 p.m.
Around 12:00 p.m., the euro gleaned 0.01% to $ 1.1814.