Published on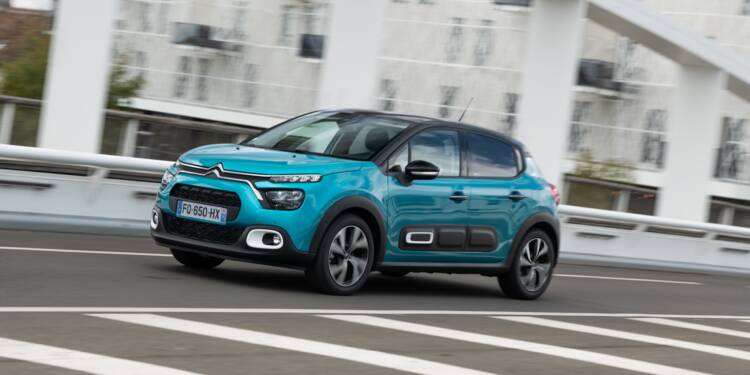 Stellantis is showing its ambitions in India, for Citroën, while the subcontinent – a still modest automotive market, compared to the size of the country's population, could see a spectacular catch-up over the coming decades. The Franco-Italian giant will launch a first vehicle next month before offering a new car per year until 2025, Roland Bouchara, head of Citroën's commercial activities in India, told AFP. The Citroën brand, whose presence in the Indian market only dates back to 2017, is starting to market a first high-end vehicle there, its C5 Aircross SUV, which will be officially launched on April 7.
"We are launching this vehicle in a rather high-end segment (…) which symbolizes Citroën's know-how in terms of comfort and well-being," said Mr. Bouchara. It will be assembled in the brand's two factories, one in Thiruvallur, near Chennai (old Madras) and the other in Hosur (in the south, near Pune), according to Mr. Bouchara. The figures for pre-orders already in progress "are very good", he said, without revealing them. He also preferred to keep the sale price a secret until launch.
>> To read also – How PSA manages to make its customers pay full price
"We will then strive to launch one vehicle per year in the next four years to begin with, and as part of our industrial chain called C-Cube in Thiruvallur, developed and conceptualized entirely in India," added the leader. "These new models will be located in higher volume segments" than SUVs which today represent around 20-21% of the Indian market.
>> Our service – Save money by testing our Auto Insurance comparator
All the parts will come from India, "at a localization rate of over 95%," he said. At the end of 2020, the Citroën brand had a total of 1,000 direct jobs in the country. The capital invested for this "first tranche" which runs over the next four years amounts to a total of 238 million euros. India, with a population of over 1.3 billion, is a huge market but remains relatively small for the automotive sector – with 3 million vehicles sold each year – compared to 24 million units sold per year in China.
"However, it is a superior market compared to European markets; it is expected that, organically, it should grow to 5 million units within five years", explains Mr. Bouchara, for whom "Citroën is in India because India will become one of the major world markets ". The brand's marketing strategy is based on a "phygital" network thanks to which the purchasing process can be fully accomplished online but also in the first "Citroën Houses" (independent dealers) already established in ten cities. from the country. Each showroom has a physical showroom, and fully connected to digital tools.